-
|
Renaissance Chicago North Shore Hotel - Northbrook, IL

Event Information
-
Renaissance Chicago North Shore Hotel
933 Skokie Blvd
Northbrook, IL 60062
Event Registration
Early Bird *
Regular
Onsite
Spouse registration rate: $275
* Early-bird rates ended June 2.
Schedule (Subject to Change)
12:00pm - 1:00pm
Welcome Lunch
Use this opportunity to reacquaint yourself with your NGA peers! Short programming will take place to welcome newcomers and outline what to expect for the week.
Sponsored by Dow
1:00pm - 4:30pm
Fabricating Committee Meeting
Technical segments meeting include:
Overall Committee Business update

Glazing Manual update
NGA Glossary of Architectural Glass & Glazing
NGA Glass Conference Planning task group
 

Tempering

ASTM C14 Update
Best Practices for Heat Soaking GTP update
New Technology for Glass Stress (alternate to center punch test method)
Ceramic Enamel update
Presentation: Edge Grinding
 

Fire-Rated Glazing

Challenges Faced by Fire-Rated Glazing GTP
New Idea Brainstorm: butt-glazed systems; windstorm; security; decorative; limitations in design of deluge sprinkler systems and building code implications
 

Mirror
Installing Committee Update

Specifications task group
Frameless Shower Enclosures Installation task group
5:00pm - 6:00pm
Happy Hour
Enjoy a light happy hour immediately following the conclusion of the Fabricating Committee meeting.
Sponsored by Walker Glass Co., Ltd.
7:45am - 8:45am
Breakfast + Presentation
Presentation: Industry Trends + Top 50 Glazier Highlights, presented by Katy Devlin, Glass Magazine associate publisher
9:00am - 12:00pm
Fabricating Committee Meeting
Technical Segments meeting include:
Energy

EPDs and ASHRAE 189.1 GWP task group activity
PCR updates
Daylighting AIA presentation development
Thermal Bridging Considerations at Interface Conditions AIA presentation development
Health and Wellness Benefits webpage resources review
 

Industry Collaboration Updates

IGCC/SGCC
ANSI Z97.1
FGIA
NFRC
ASA
NCCER
IWCA

Guide to Architectural Glass for Professional Window Cleaners

NIBS
 

Insulating

ASTM Frost Point Testing update
Secondary Sealants in IGUs
Compatibility Testing...Related to the Performance of PIB in IGUs (with FGIA)
Guidelines for User of Capillary Tubes (with FGIA)
Large Glass (with FGIA)
Bent IGUs
Guidelines for the Appearance of IGU Edges GTP update
Performance Improvements in IGUs GTP update
12:00pm - 1:00pm
Lunch + Presentation
Presentation: Backstops Explained
What exactly are backstops and why do you need to know about them? Hear from a panel of industry experts and consultants as they take a deep dive on the types of building envelope backstops, where they're being used and why; and, the positive elements and challenges they bring to the glass and glazing industry.
1:00pm - 5:00pm
Facility Tours
Join your peers for off-site tours of the labs and testing facilities at Wiss, Janney, Elstner (WJE) and UL.
6:00pm - 7:30pm
"Taste of Chicago" Beer Sampling + Reception
Join for a Taste of Chicago reception featuring Chicago dogs, pizza and a special beer tasting from local Ravinia Brewing Co.
This activity is open for sponsorship! Learn more about sponsoring the reception.
7:45am - 8:45am
Breakfast + Presentation
Presenation: Technical & Codes Update, by the NGA advocacy and technical staff
9:00am - 10:30am
Advocacy Committee Meeting
Agenda items include:
Discussion Recap: Physiological Impacts of Light on Human Health & the Implications of Glazing
Legislative Bill Tracking / Build Back Better Program update
Planning for future Glass & Glazing Advocacy Days, potential new advocacy initiatives and legislator outreach
The EPA and the the future of architectural glass recycling
School safety legislation
10:45am - 11:45am
Forming Committee Meeting
Agenda items include:
Buy Clean CA Act update
Health Product Declarations
Coated Glass AIA presentation update
Presentation: EC3 (embodied carbon in construction calculator) tool update
12:00pm - 1:00pm
Lunch + Presentation
Presentation: The Glazing Industry's Impact on Active Shooter Standards
1:00pm - 4:00pm
Fabricating Committee Meeting, cont.
Technical Segments meeting include:
Protective Glazing

School Security Update
Proper Cleaning Procedures for Protective Glazing
Bird Friendly AIA presentation development
School Security AIA presentation development
 

Laminating

Laminated Deflection Tables
Emergency Egress Through Laminated Glazing Materials GTP update
Use of Laminated Glass in Glass Railing Systems GTP update
Laminated Glazing Reference Manual
 

Decorative

Decorative Glazing Manual (target publication in 2023)
Benefits of Decorative Glass in Daylighting Applications GTP - seeking volunteers
Defining an Industry Acceptable Color Variance GTP update
LEED White Paper - Decorative update
8:00am - 12:00pm
GICC Meeting
A meeting of the Glazing Industry Code Committee will take place; open to GICC members only.
Includes breakfast beginning at 7:30 am.
Book Your Stay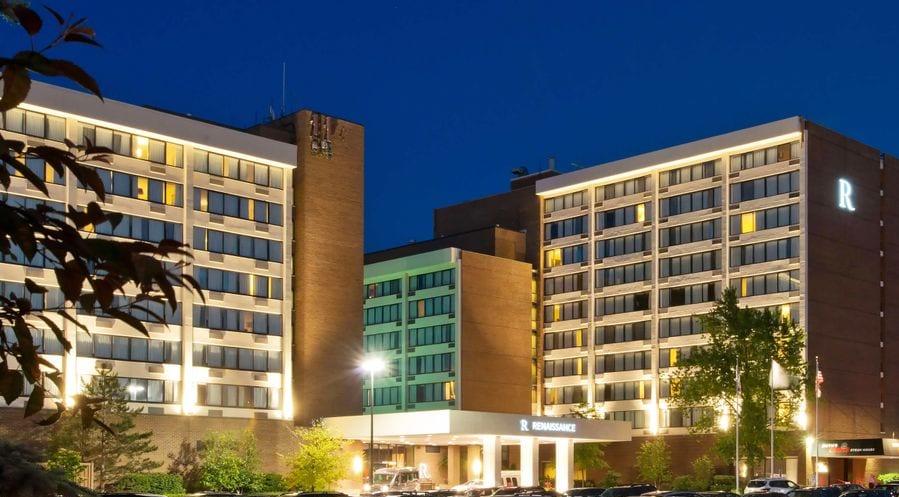 NGA Group Rate: $154/night + tax
Group rate no longer guaranteed after June 27
Be a Sponsor of NGA Glass Conference: Chicago
Engage Your Brand – Expand Your Network. Align your brand with this gathering of industry heavyweights to get maximum exposure leading up to and through the day of the event. The NGA Glass Conference: Chicago 2022 will be promoted on a regular basis across print, digital and social channels to over 28,000 individuals in the glass and metal manufacturing, fabrication and supplier industry segments.

Our team has put together attractive options to suit all levels of engagement and budgets.
Thank you to our sponsors!