Image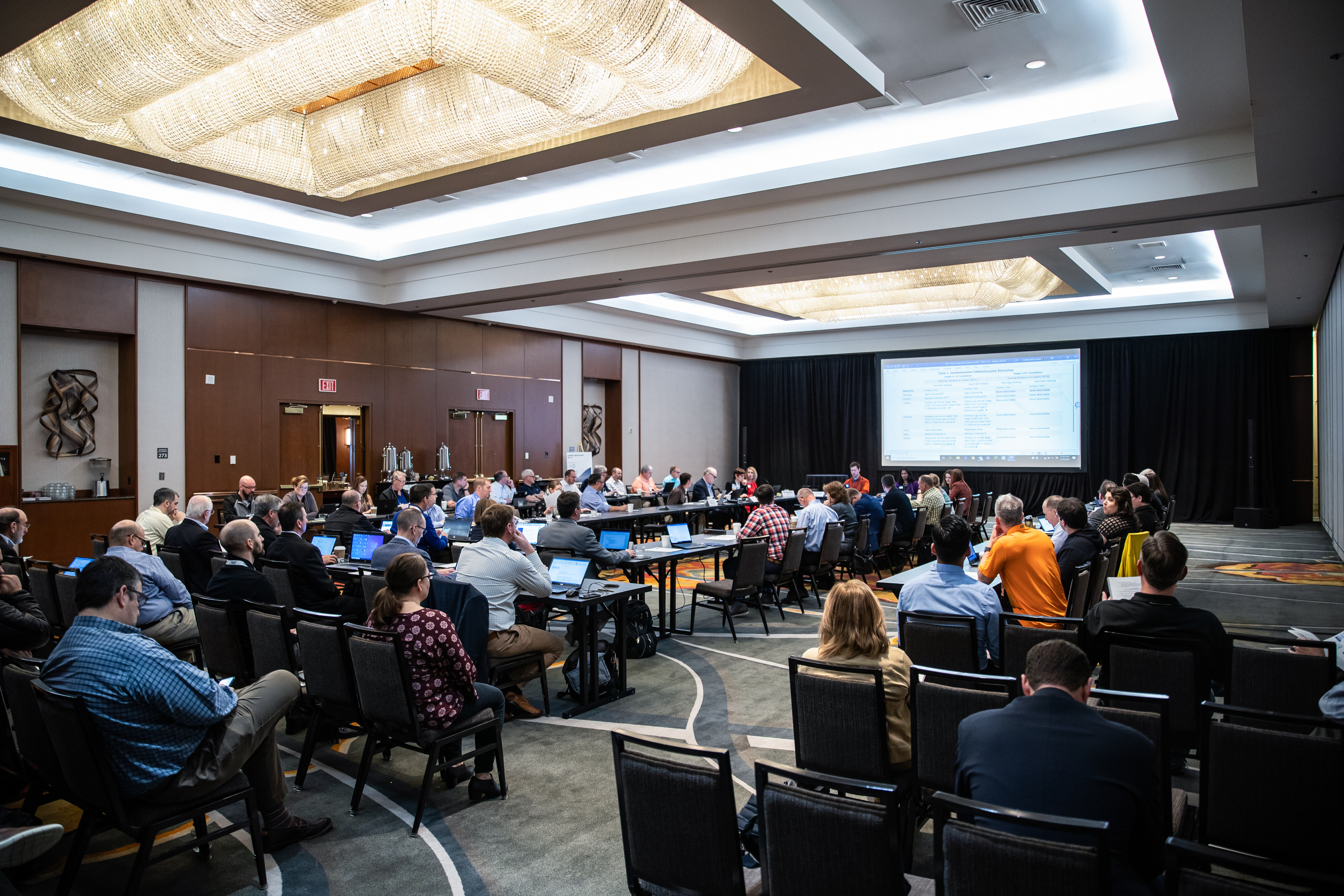 Industry technical leaders met in La Jolla, California, last week for the Annual Conference of the National Glass Association. Key topics on the agenda included bird-friendly glazing, glass recycling, glass rack tracking, and looking ahead to the next decade and beyond.
The three-day conference, held Jan. 13-15, included meetings the NGA's Advocacy and Fabricating Committees, which made progress on many of their current projects and resources under development. The Installing Committee will gather next month at the BEC Conference in Nashville.
In addition to committee work, some conference attendees were challenged by a game of golf at Torrey Pines golf course and participated in the 5th Annual Fun Run/Walk. The Annual Conference also featured a welcome reception as well as its Volunteer Celebration Dinner. The Volunteer Celebration Dinner is the association's opportunity to recognize all who offer their time and expertise to the betterment of the industry through participation in NGA committees and task groups. In addition to recognizing the top performers from the golf scramble at Torrey Pines, the NGA presented two awards:
Volunteer of the Year 2020: Sylvain Denis, Walker Glass Co.
C. Gregory Carney Award: A. William Lingnell, Lingnell Consulting
The NGA also announced new branding for its technically based conferences. NGA's Annual and Fall Conferences will now be known as NGA Glass Conferences, delineated by the specific location of the event. Head to NGA Glass Conference: Chicago, July 28-30, for the next meeting of NGA's committees.
Committee Updates from Annual Conference 2020, La Jolla

Forming
The Forming Committee officially published its industry-wide flat glass EPD. Read more about this publication. 
In addition, a presentation on Glass Recycling by Infinite Recycled Technologies set the stage for attendees to review the results of NGA's Recyclability and Re-Use of Glass survey, issued to manufacturers and fabricators at the end of last year. The survey aimed to inform the committee of the most current industry trends and practices, which will aid in updating NGA's existing glass technical paper, Recyclability of Architectural Glass.

Advocacy
The Advocacy Committee highlighted specific goals to promote codes, standards and regulations that positively affect glass in the built environment; educate the industry, stakeholders and consumers about the benefits of glass; and increase communication and education about the importance of NGA advocacy initiatives. Committee members are discussing how to address daylighting in interior space to support healthcare, education and office environments and occupant wellbeing by developing language to propose to the International Building Code.  
In addition, the committee expanded on the goal of its new "strike team." Members volunteering for this team may be engaged to review potential legislation relevant to the glass industry and are otherwise ready and willing to address issues that arise quickly and require urgent action.  
Finally, Installing Committee Chair Matt Kamper and Vice Chair Steve Dean attended the update and have expressed intent to bridge the work efforts between the Forming and Advocacy Committees to ensure the entire supply chain is reflected in the association advocacy pursuits.  
Fabricating
Within the Fabricating Committee, the Decorative segment continues to develop the important and complimentary resources on Defining an Acceptable Color Variance, Measuring Color Variance in the Field, Best Practices for Installed Decorative Paints and How to View Decorative Products in Interior and Exterior Applications. Notably, a task group was established to begin the work towards publication of a new Decorative Glazing Manual. In addition, new work will begin on issues surrounding considerations for testing color samples.  

The Mirror segment updated its Green Aspects of Mirror glass technical paper to incorporate copper-free mirror solutions. It will be available for download by the end of second quarter.  
A new glass technical paper is being developed within the Energy segment that will address the status of code adoptions across the states, comparing historical and current versions of ASHRAE vs IECC. 
The Insulating segment is addressing a number of timely topics that impact application use and challenges. These include Fabricator Considerations for Large Glass Products, Vacuum Insulating Glazing and Bent IGUs.  
Resources on school security, glass floors and stairs, marking and labeling and laminated glass deflection calculations remain key activities being developed within the Laminating segment. The committee established a new task group to review best practices for fabricators for laminated glass products going through hurricane testing.  
Within the Protective Glazing segment, the Protective Glazing 101 AIA presentation is nearly ready to be republished and approved with AIA. This will be a resource for members to use as they perform lunch and learns with their area contacts. Resources on bird-friendly and security glazing are also under development.  
The Fire-Rated Glazing segment is addressing relevant text within the Glazing Manual in order to describe the enhanced and broadened uses of fire-rated glazing products for other purposes such as energy performance and security. In addition, Devin Bowman of Technical Glass Products provided a presentation on the versatility of fire-rated glazing products including its ability to be incorporated into other applications including decorative walls, floors and stairs and more.  
NGA's Methods for Measuring Distortion is undergoing its systematic review and will be updated to address inter-lab round robin testing. In addition, the committee established a new task group to develop a test procedure for edge grinding. Finally, the NGA published the Heavy Glass Door Design Guide, 20th anniversary edition, in December 2019.
Newly Published Resources
NGA's various task groups have been busy creating resources for the industry. Below is a summary of newly published materials in 2019, available for download and/or purchase in NGA's online store: 
Glass Technical Papers 
Point Supported Glass 

Design Considerations for Use of Sealants/Adhesives with Coated Glass 

Decorative Glass Strength Properties 
Glossary of Terms for Color and Appearance 

Weight of Laminated Architectural Glass 

Hurricane Product Substitution 

LEED White Paper – Mirror 

Compatibility Testing of Glazing Materials Related to the Performance of PIB in IGUs 
Thermal Stress in Spandrel 

Tornado Resistant Glazing 

Tempered Glass for Fireplace Screens 

Products for Energy Applications 

Glass Properties Pertaining to Photovoltaic Applications 
Proper Procedures for Cleaning Flat Glass Mirror 

Proper Procedures for the Fabrication of Flat Glass Mirror 

Proper Procedures for Receiving, Storage and Transportation of Flat Glass Mirror 

Coastal Glazing for Turtle Codes 

Laminated Glass Use in Furniture 
Assessing the Durability of Decorative Glass 

Recommended Applications for Heat-Treated Architectural Glass 
Technical Manuals 
Laminated Glazing Reference Manual 

Engineering Standards Manual 
Heavy Glass Door Design Guide