Resources for Recruitment & Training
The manufacturing sector continues to face a labor shortage. Experienced workers are beginning to retire, while companies struggle to find young workers to fill those roles. The NGA supports the initiative of Manufacturing Day, created by The Manufacturing Institute, to change the perceptions of the manufacturing industry to recruit the next generation of workers.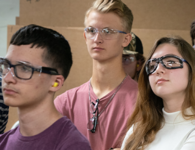 Blog: Speak to the Next Generation of Manufacturers
Tips for manufacturers to most effectively communicate with young people by presenting manufacturing as a sustainable, exciting and rewarding career path.
Read Now at GlassMagazine.com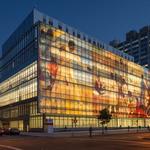 Blog: 6 Reasons to Love Architectural Glass
An effective method of attracting the next generation is demonstrating how an industry's products improve the world. For our industry, the messaging is easy.
Read Now on GlassMagazine.com
Technical Papers and Manuals
Share these resources and topics with people considering a career in glass manufacturing.
Manufacturing Institute Resources
Are you interested in hosting an MFG Day event or want to find out more about MFG Day planning resources? The Manufacturing Institute offers an informative webinar about these free resources to prepare you for MFG Day 2021 and beyond.
The Manufacturing Institute provides an MFG Day marketing toolkit, including graphics, social posts, logos and more, to get involved and spread the word about manufacturing careers. 
Next Steps: Onboarding & Training
After recruiting new workers into the industry, check out our New Hires Toolkit for help onboarding and training. Find the necessary forms and checklists, insights into successful onboarding, and intro training courses.