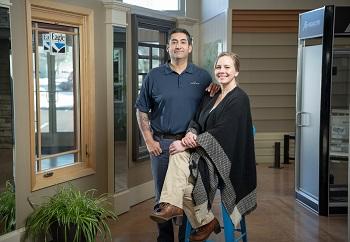 Leadership: Dan Martinez, president; Jodi Martinez, vice president; Jim Nolen, field staff manager; Jessica Taylor, HR manager
Location: 11420 E Montgomery Dr., Spokane Valley, Washington 99206 (Licensed in Washington, Idaho and Oregon.)
Years in business: 15 years
Products/services offered: Comprehensive glazing scope including but not limited to: curtain wall, storefront, doors & entrances, windows, skylights, interior build out, heavy glass and custom glazing installation. New construction, TI and historical restoration. Specialize in design build, consultation and budgeting services. Well-versed in LEED requirements.
Company motto: We strive for excellence. We thrive in challenges. We drive with purpose. We build.
Keys to success
Learn to communicate well in all aspects: verbal, nonverbal, written word and digitally! This is a valuable skill in dealing with contractors, vendors, coworkers and social media followers.
Learn to lead well. "It doesn't make sense to hire smart people and tell them what to do, we hire smart people so they can tell us what to do" - Steve Jobs.
Learn the trade well. Our beloved glazing craft is progressing quickly with the construction industry. Knowing the latest and greatest trends, processes, rules and advancements is crucial.
One word to describe the industry: Purposeful
In what ways is AllStar Glass Co. being innovative in 2020 and beyond? There are a variety of ways AllStar Glass is innovative in the most practical sense:
Moving to cloud-based everything to aid in quicker, more accurate communication and performance.
Having a simple digital platform for our internal operations (mobile time keeping, project management and accounting).
As a subcontractor, we use a variety of specific digital construction platforms per general contractors' requirements, which are different for every project!
Innovation in the Glazing Industry today requires flexibility and immense adaptability, in both of which AllStar Glass is well practiced!

AllStar Glass Co. projects: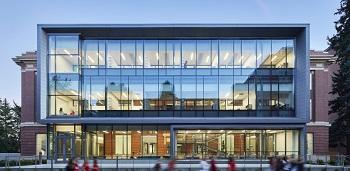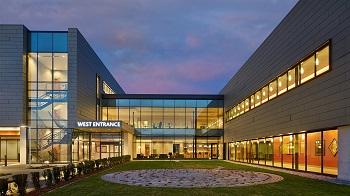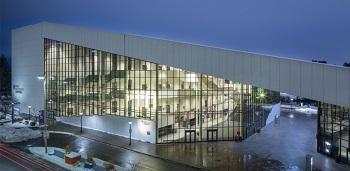 See more AllStar Glass Co. projects.
---

If you are interested in having your company highlighted in an upcoming NGA member newsletter, please email to Wayne Nelson.