Company Overview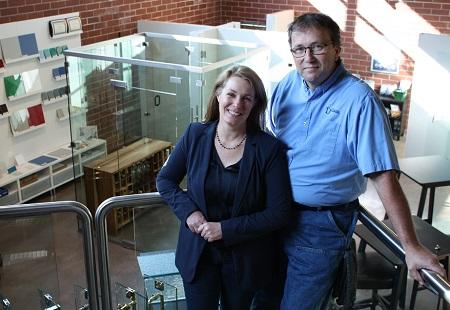 Leadership:  Michael & Shannon McKinney
Location:  13665 Holcomb Blvd, Oregon City, OR
Years in business:  24
Company Motto:  From Measure to Install, We Do It All
Q&A with Michael & Shannon McKinney
What products and services does DT Glass offer?
We specialize in heavy glass showers, mirrors, and wine rooms. We also offer glass partitions, back-painted glass, railing glass, cabinet glass, shelves, and tabletops. We fabricate and temper in our own manufacturing plant, then install with our expert installers.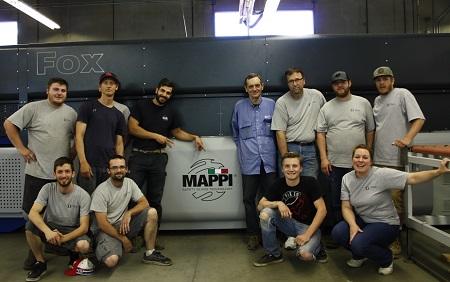 What are your company's keys to success?
Staying focused on what we do best
Remembering that the customer experience is as important as the end result
Building enclosures that last, and backing them up with lifetime service
We were not affected by COVID-19 shut downs, but the resulting material shortages are definitely a concern. We're communicating regularly with customers and trying to stay nimble. Now more than ever, we have to be flexible and think outside the box to meet our customer's needs related to both product and lead-time.
What is a big glass project or accomplishment for your company?
A builder contacted us recently to see if we could help them complete two show homes in the Portland area "Street of Dreams." Increased lead-times made it impossible for their other glass shop to be done before the show opened in three weeks, and most of the showers still weren't ready to measure. Adding these show homes to the one we were already doing meant: 9 showers, 2 closet doors, 2 gym mirrors, 1 mirrored accent wall, and 1 wine room; all completely custom to the space.
NW Natural Street of Dreams
We worked from room to room, averaging 3 days from measure to install for each part of the project. It was a tough couple of weeks but it felt great to know our company was structured perfectly to pull it off – and the results were spectacular!