Company Overview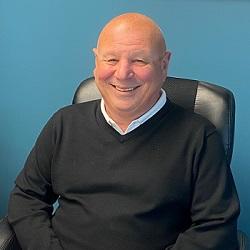 Leadership: Founded by Ralph Aknin, president, in 2003
Locations:
Head office is located in Metro Vancouver, Canada with a satellite office in the Greater Toronto region. In 2021, Glass 3 Enterprises (G3E) expanded its sales efforts to include managing and building relationships with architects, subcontractors and the glazing community of New England, Alabama, Georgia, Tennessee, South Carolina, Florida, Kansas, Missouri, Illinois, Arkansas, Texas, Oklahoma, Louisiana, Indiana, Wisconsin, Chicago and suburbs, Utah, Idaho, New Mexico and Arizona.
Years in business: Glass 3 Enterprises has been in business for 18 years with Ralph Aknin at the helm. Ralph, however, just recently celebrated 45 years in the glass industry!
Company philosophy: Our goal is simple – to deliver clear value on every project, every time.
Q&A WITH RALPH AKNIN
What products and services does your company offer?
As a sourcing, supplying, shipping, solutions management company, in partnership with our factories and our reach in the USA, Canada and international, we seek out cutting-edge innovative commercial architectural glass products to deliver cost-effective and alternate solutions for our customers. Our specialty is sourcing laminated, fabricated, oversized flat, bent/curved and ceramic frit/digital print glass for commercial building applications. Our glass is fully compliant, meeting or exceeding all North American standards of excellence for safety glazing materials.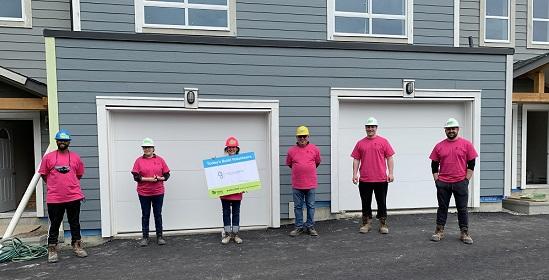 What are your company's keys to success?
Relationships, relationships, relationships. People do business with those they know, like and trust. We inspire our team to build long-term relationships that are not just about who you know, but also what you know about who you know. The strength of the relationship with our team, reps, partner vendors and customers remains strong and very connected. We listen, understand, adapt and communicate with authenticity and knowledge.
Transparency, integrity and reputation are the pillars of our strength as a company and its not just about good ethics, it's good business. Our team takes ownership on every project we've been awarded and treats every one of our customers and partners with diplomacy and tact.
Focus on what we're good at. As we learned long ago, we can't be good at everything but we can be the best at some things! We present G3E as 'solution solvers,' always dismissing challenges, viewing them as opportunities, and looking at things through clear lenses to discover new innovative architectural glass solutions. From canopies to 43-foot glass fins to glass railings and more, our team remains focused on understanding each project's timelines, location, jobsite constraints, glass specifications, tariffs, logistical factors and budgets.
How has your company adapted to the COVID pandemic? 
Our focus was to remain fully operational and staying safe while keeping productivity levels top of mind. "Rules" of how business is to be conducted had changed course. Team members continued to have the flexibility and were productively working from home or opted to work at the office as we continued to maintain a safe, COVID-free environment.
Early on when travel halted, we recognized that our relationships to build new business could potentially decline, so we actively shifted gears and focused our efforts to expand our reach through onboarding a global network of USA-based, manufacturer representatives to add Glass 3 Enterprises to their existing lineup of construction products and services. Engagement meetings were done virtually with our internal team and our reps which gave us the opportunity to share and learn, grow, support and procure glass for builds throughout USA and Canada.
We are long overdue to make personal visits a reality and have planned numerous visits to our factories and customers, which will begin late July. In addition, G3E will be attending GlassBuild 2021 where the entire G3E team will be participating to 'shake hands' and build business.
What is a big glass project or accomplishment for your company?
We are proud to say that we have collaborated on many! Working in tandem with subcontractors and glaziers, our projects vary from private to public facilities. Our glass has been installed in a number of signature buildings across USA and Canada. Two iconic projects in Canada include The Calgary Library and the Richmond Olympic Oval, which was home to the 2010 Winter Olympic's speed skating events.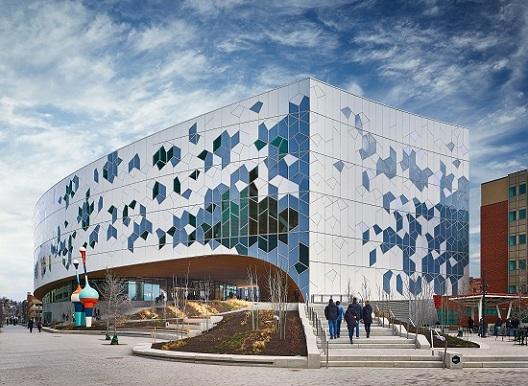 The Calgary Library, as featured in the New York Times and Award recipients of the AIA and American Library Building Award, is wrapped in a striking triple-glazed façade composed of a modular, hexagonal pattern. Variations of the hexagon form/pattern, utilizing Glass 3 Enterprises' glass, included alternating panels of silk screened double ceramic frit pattern lite of both white and black overlap, each lite was very unique in appearance which matched the architect's dream and vision.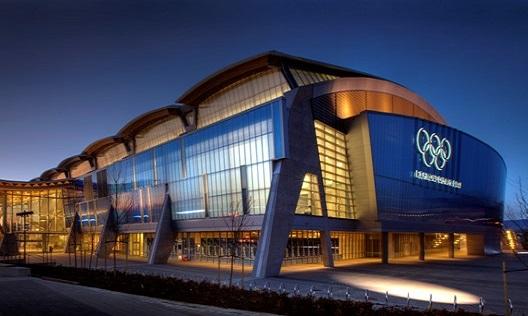 The Richmond Olympic Oval, a premier venue of the 2010 Olympic Winter Games, hosted 12 medal events in long track speed skating. The world has now seen this amazing, iconic sport center that has welcomed over nine million visitors. Being part of the build was exciting as we supplied the over-sized glass for the front, back and all entrances.
See additional Glass 3 Enterprises projects
If your company would like to be featured in a future NGA Member Spotlight, contact Wayne Nelson.