Company Overview
Hilti North America Leadership: Martina McIsaac, president and CEO; Rafael Stefano Garcia, sr. vice president marketing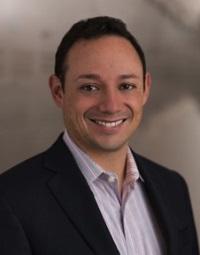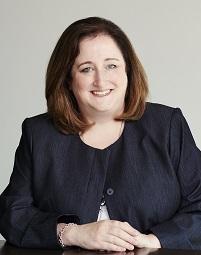 Location: Hilti North America Headquarters: 7250 Dallas Pkwy #1000, Plano, TX 75024 
Years in business: 80 - since 1941: engineer Martin Hilti (1915 - 1997) and his brother Eugen (1911 - 1964) found Hilti Maschinenbau OHG in Schaan, Liechtenstein. 
Q&A with Martina McIsaac
What products and services does Hilti offer? 
Hilti supplies the worldwide construction industry with technologically leading products, systems, software and services that provide construction professionals with innovative solutions and added value. Hilti expertise covers the areas of powder actuated fastening, drilling and demolition, cordless, diamond coring and cutting, measuring, firestopping, screw fastening, adhesive and mechanical anchoring, and strut and hanger systems.
What are Hilti's keys to success? 
Creating new products and strengthening existing products, services and software leads to an improved business process for our customers. Our business model remains a differentiated strength. 
 
Our direct sales allows for vibrant dialogue, which puts us in a position to better understand our customers' needs, applications and workflow. This too, plays a big role in our innovation because we understand the real work on the jobsite. 
How has your company adapted to the COVID pandemic? 
Our first priority was to take care of our employees and to make sure we established strict standards to protect our people. The second priority was to serve our customers and secure supply and products. We fully understand construction is an essential business, and disruptions or delays can have a significant impact on success. 
 
Hilti is helping customers increase physical distancing on sites and reduce the number of workers needed to perform work. Hilti is also helping customers stay productive and get back on schedule with one-day tool repair, engineering support and complimentary design consulting.
 
Hilti offers many single-person operation solutions from layout tools, rotating lasers, water management system and pre-formed and cast-in Firestop systems. This means customers can finish the job faster and stay productive on the jobsite despite these uncertain times. 
What is a big glass project or accomplishment for your company? 
Haskins Biotech Campus - South San Francisco 
Haskins Biotech Campus - South San Francisco
This project required a solution to high seismic forces and lower
concrete capacity. Hilti found a solution for the customer.
Image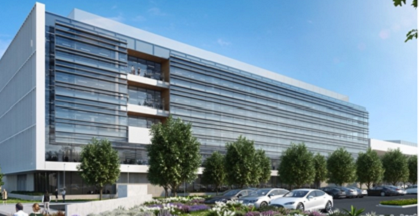 Image