Company Overview
Leadership: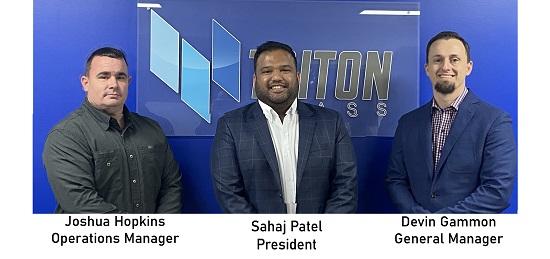 Sahaj Patel created Triton Glass to be a legitimate contender in the industry, starting in 2014 with only a handful of employees and equipment, purchased from the previous tenant. With the purchase, Patel was able to keep Joshua Hopkins on with the company. Hopkins has worked many aspects of fabrication and glazing over the years, and his knowledge proved to be an asset and contributed to the overall growth the company experienced during the first few years.  

At the end of 2019, Patel hired Devin Gammon, who has been a major player in the local glass fabrication landscape. With 8+ years in the fabrication industry as well as 5+ years as general manager, he offered Triton Glass the added skillset, knowledge, and reputation to help cement its legacy in the fast-paced and ever-growing glass industry.
Location: Albemarle, NC
Number of Years in Business: Triton Glass is in its 7th year of business and came to inception in 2014. Despite its youth, Triton Glass has over 30+ years of total experience in the glass fabrication industry.  
Product Offerings: Triton Glass is a wholesale glass fabricator that specializes in heavy glass shower doors and entrance systems. It is a one-stop source offering: 
Full-service heavy glass shower department, offering deductions coupled with offerings from Portals Hardware
Heavy glass entrance solutions
Assa Abloy glass solutions hardware 
Insulated glass units - standard tints and hardcoat and grid configurations
Impact laminated for railings, balustrades, impact glazing and more
Opaci-Coat spandrel
Company Motto: Customer is always first because, People buy from People.
Q&A with Sahaj Patel
What are the company's keys to success?
Quality control: Quality control is handled on the department level and is the responsibility of every individual employed by Triton Glass.
Dependability: With a central base around quality control, we zero in on any issues within our facility and eliminate them in most cases before the customer is even aware.
Employee engagement: At Triton Glass, we engage our employees through Level 10 meetings and making sure that everyone knows their importance and that they are the backbone and what makes Triton Glass who we are today.
How has Triton adapted to the COVID Pandemic?
Like most everyone, we were blindsided by the force and ferocity of COVID-19 as it slammed itself into our day-to-day lives, causing disruptions, illness and overall difficulty for each and every person in this great nation. Even though it posed issues for us, Triton Glass was able to eclipse overall sales from 2019 and maintain a steady pace. Besides adopting the OSHA guidelines for the handling of COVID-related issues within our facility, we focused on fine tuning our craft and establishing new prerequisites under our current production department.
What is a big job or accomplishment for your company?
With an emphasis on heavy glass fabrication, Triton Glass has supplied glass for both commercial and residential applications all throughout North Carolina. From shower doors to all glass interior office spaces, quality is our top priority.
Project Gallery
Image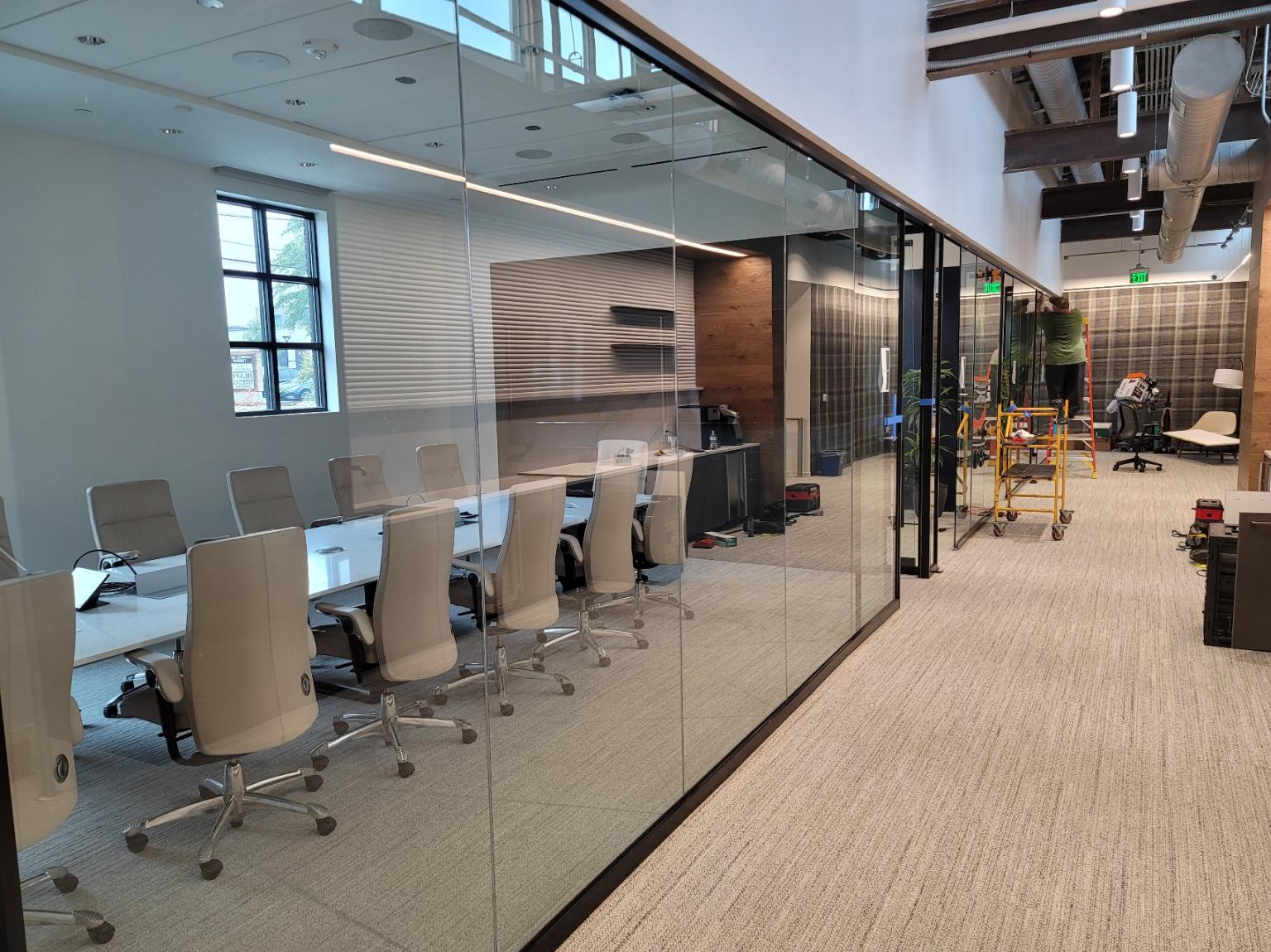 Image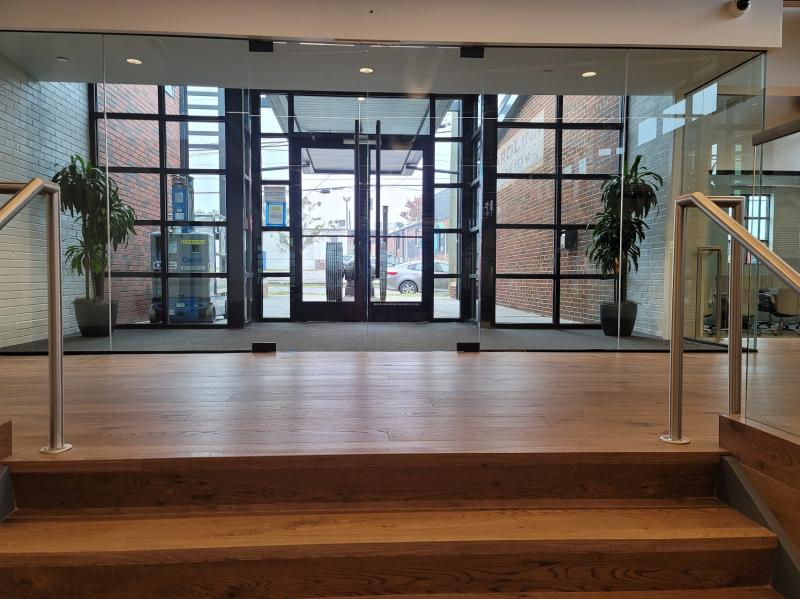 Image