Company Overview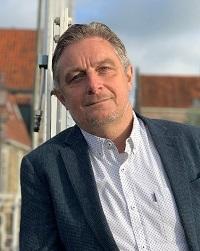 Leadership: Jan Vandyck, founder & CEO
Locations: Belgium, The Netherlands, Poland, Italy, Germany and the USA (Chicago) and adding offices in Turkey and Asia.
Years in business: 18 years; started operations in 2002
Company motto: Less Effort, More Result
Q&A with Jan Vandyck
What products and services does Uni_Link offer? We offer software that allows the user to automate their profile production floor, ensuring a speedy, streamlined process free of time and material consuming human errors. Since 2002, Uni_Link has served clients around the world and recently opened an office in Evanston, Illinois.
What are your company's keys to success? 
Especially in times where keeping a safe distance is important, Uni_Link strives to have its software used in a way that allows the brain of the profile production floor to be moved to an office, or even a home, while the CNC machining center can run virtually non-stop, like a printer.
 
Uni_Link's team of developers believe that operators should not worry about the logistics of their profile fabrications, but rather the needs of their customers and upcoming projects.
How has your company adapted to the COVID pandemic? Uni_Link believes that it can serve a key role during the COVID crisis, particularly because it frees up room on the production floor, and brings people to the office, whether that is socially distanced in the plant or a work-from-home setup.

If your company would like to be featured in a future NGA Member Spotlight, contact Wayne Nelson.