Selinske took office on September 14 and will serve a one-year term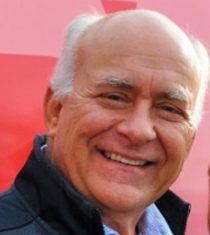 We're pleased to announce the election of Guy Selinske as Chair of the NGA board of directors. Selinske, president of American Glass & Mirror in Prior Lake, Minnesota, has served on the NGA board since 2014. He took office on Sept. 14 during GlassBuild America: The Glass, Window & Door Expo in Atlanta and will serve a one-year term.  
"During my term as NGA Chair, I want to focus on education and training for glazing contractors to advance the profession as a viable and thriving career path," said Selinske. 
Selinske has been in the glass industry for 48 years and he, along with his wife Mary, opened American Glass & Mirror in 1984. He served on the Minnesota Glass Association's board for five years, serving as president in 1999. In addition to professional activities, Selinske has been an engaged member in Rotary International, participates in the annual Special Olympics Polar Plunge, and serves on the board for NARI Cares MN, a charitable foundation helping Minnesota homeowners with remodeling projects.  
Selinske and his wife have two sons, Matthew and Benjamin, and two grandchildren. He enjoys tennis, gardening, skiing and singing.