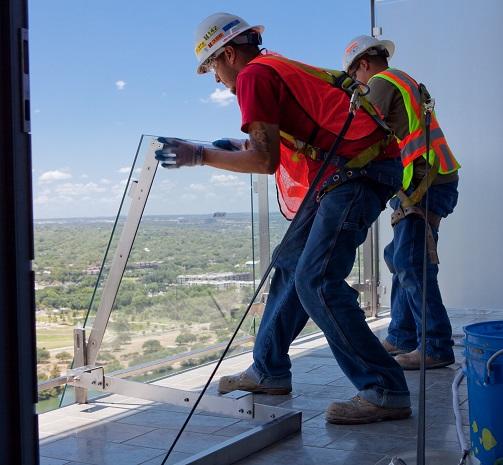 In recognition of Construction Safety Week, acknowledged annually during the first week of May, NGA provides information to support education and awareness surrounding construction site safety. This year's theme is "Holistic Safety - Be Present. Be Focused. Be Safe."
Construction Safety Week was established in 2014 jointly by the Construction Industry Safety Initiative (CISI) group and the Incident and Injury Free (IFF) CEO Forum as an encouragement for people, companies and industries to work together to ensure safety is the foundation of our work.
NGA is pleased to share some of its resources that support a safer, more mindful construction industry, available for download in the NGA Store.
Construction Safety Resources
MyGlassClass.com Safety Courses
Share how you're promoting and engaging in construction safety methods using #ConstructionSafetyWeek on social media. Follow @SafetyWeek_2021 on Twitter for more tips.