The largest glass and fenestration industry trade show in the Western Hemisphere Returns to Las Vegas this Fall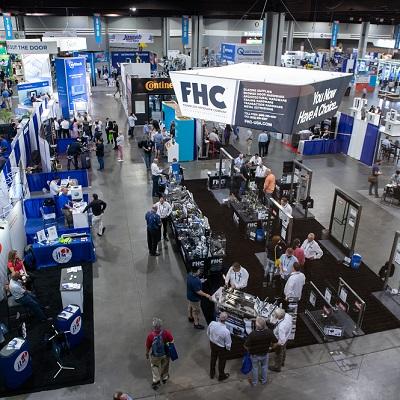 GlassBuild America: The Glass, Window & Door Expo will take place October 18-20, 2022 at the Las Vegas Convention Center. In addition to 400+ exhibitors, attendees will experience new and exciting education and networking opportunities, as well as the must-see events they have come to expect. The theme for the 19th edition of GlassBuild America is "See Everything: People, Products, Innovation." 
Industry Pavilion & GlassBuild Main Stage
NGA and the Fenestration and Glazing Industry Alliance (FGIA) are once again hosting attendees in the Industry Pavilion, and also in a second location on the show floor, the GlassBuild Main Stage. The Industry Pavilion is "The Hub" for members of both organizations and for anyone wishing to know what the industry's leading trade associations provide. 
The GlassBuild Main Stage will feature education, networking, award presentations and various demonstrations. See the full GlassBuild main stage schedule.
Women in Glass + Fenestration Event
How can we encourage women to join the glass industry? The Women in Glass + Fenestration Event, being held for the first time at GlassBuild America 2022 in Las Vegas, will bring women together to discuss strategies for encouraging the next generation of women to join our industry. Join your peers at the GlassBuild Main Stage on October 19 at 10:00 am PT for light refreshments and to hear from dynamic speakers including Barbara Kotsos, Giroux Glass; Deb Callahan, National Fenestration Rating Council; and Alicia Hamilton, National Glass Association.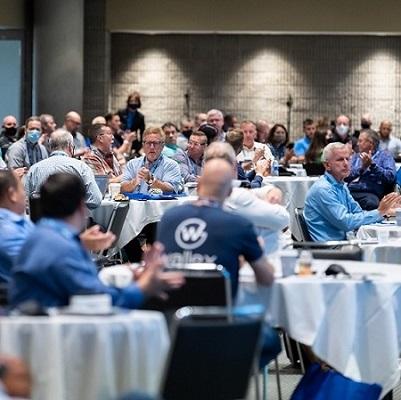 Glazing Executives Forum
The Glazing Executives Forum, taking place October 18, in conjunction with GlassBuild America, will offer must-see education and insights for glass and glazing industry leaders, with a new slate of presentations. Separate registration required. Topics include:
How contracts can protect your business in an unpredictable environment
How to foster loyalty and retain employees through training, mentorship and company culture
How glazing companies can prepare for challenging economic and market conditions
Plus, see the annual economic forecast by Connor Lokar of ITR Economics.
For those who want to get more involved, a meeting of NGA's Installing Committee is also held in tandem with the Glazing Executives Forum. See the Glazing Executives Forum schedule.
GlassBuild Tailgate Party
Ain't no party like a Glassbuild party! Join your customers, vendors and colleagues on October 20, from 12:00 pm - 2:00 pm for the new GlassBuild Tailgate Party, a casual, block party-style barbeque featuring food trucks, music, games, and refreshments. Ticket proceeds from this new event will support the NGA Foundation, a 501(c)3 charity that funds industry education and training.

Learn more about GlassBuild America.