Industry leaders, Congressional members, and agency officials convene in Washington, DC, to discuss the industry's top priorities
Industry leaders from NGA member companies, Congressional members and agency officials convened in Washington, DC, on April 4-5 for the association's first-ever Glass & Glazing Advocacy Day. 

Policy priorities important to the architectural glass and glazing industry were at the forefront of the meeting—high-performance glazing and building resiliency, bird-friendly glazing, recycling and the circular economy, school security, and registered apprenticeship programs. 
NGA hosted the event as part of its year-long sponsorship and promotion the International Year of Glass by the United Nations. The event was held just prior to the American Ceramic Society's National Day of Glass, which took place April 5-6, to create a bigger impact for the glass industry in Washington, DC, this week. 
In her opening remarks, NGA President & CEO Nicole Harris referenced the International Year of Glass by stating, "With momentum building across the globe, we wanted to take this opportunity to amplify our message here at home, with leaders in Washington, DC, to share how glass is an adaptable, sustainable, energy-efficient, strong, beautiful, safe, and essential building product."   
Executives from 20 NGA member companies representing primary glass manufacturers, fabricators, suppliers, and installing companies from across the country were invited to advocate on behalf of their businesses, the NGA, and the industry.  
Congressional members, legislative staff and agency officials in attendance  
Rep. Neal Dunn (R-FL-02)  
Nena Shaw, Acting Director, Resource Conservation and Sustainability Division  
Rep. Debbie Lesko (R-AZ-08)  
Rep. Kurt Schrader (D-OR-05)  
Caius Willingham, Legislative Assistant (Rep. Pramila Jayapal D-WA-07)  
Rep. Debbie Dingell (D-MI-12)  
U.S. EPA's Doug Anderson, ENERGY STAR Program Windows Project Manager 
Rep. Morgan Griffith (R-VA-09)  
Wesley Whistle, Legislative Assistant (Senator Bob Casey D-PA)  
Luis Reyes, Deputy Legislative Assistant (Senator Tim Scott R-SC)  
Rep. Bill Johnson (R-OH-06)  
Kevin Petroccione, Legislative Assistant (Rep. Scott Fitzgerald R-WI-05)  
Brennan Barber, Educational Policy Advisor (Senator Tina Smith (D-MN)  
Shannon Frede, Gray Maxwell, Katie Corr (Senator Ben Cardin D-MD)  
U.S. Dept. of Energy's Marc LaFrance, Windows Technology Manager on the Emerging Technologies team and Bruce Lung, Senior Technical Advisor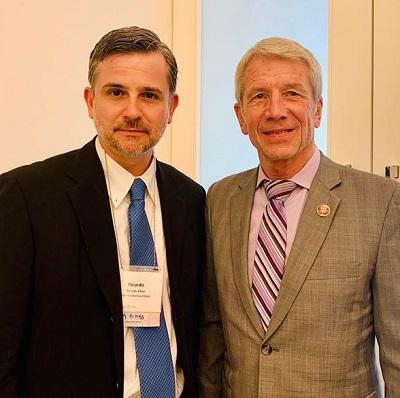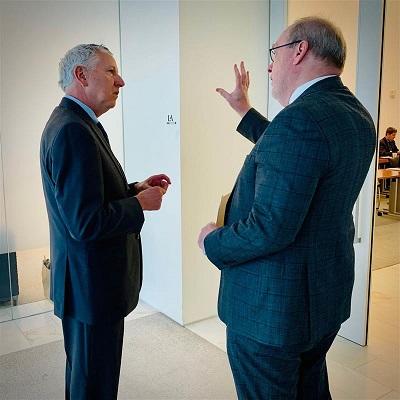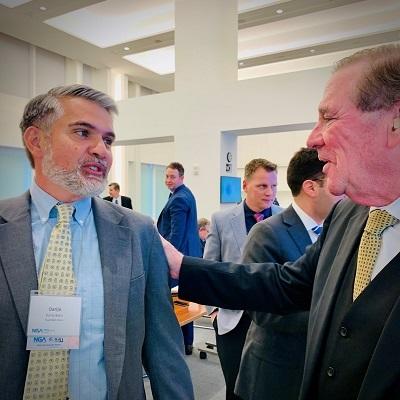 Telling our Story
"We had a terrific turnout of member companies, legislators, and agency officials," stated Harris. "We're inspired by what happened here; being able to tell our story, get these important conversations started and make lasting connections." 
On Glass & Glazing Advocacy Day, industry leaders make the case for glass
NGA Advocacy Day update: Sen. Smith cosponsors Federal Bird Safe Buildings Act
High-performance facades, recycling top agenda at Glass and Glazing Advocacy Day
Get Involved
NGA developed handouts on top priorities for the glass industry, in an easy one-pager format for legislators and stakeholders. Tell your glass story on the topic(s) important to your company by downloading the following documents. 
@GlassNation #AdvocacyDay