Five Years One Voice
Five years ago, the National Glass Association (NGA) and the Glass Association of North America (GANA) combined in order to harness the resources each association provided into one organization. This combined association has delivered on its promises to the industry with expanded education and training programs, advocacy efforts, technical publications, two magazines and a robust schedule of conferences and events, while reducing member costs and effort. 
Event Milestones
November 2018: Legacy members of NGA and GANA come together for a two-day strategic planning retreat to chart the course of the newly combined association 

March 2019: NGA assumes responsibility for Glass Processing Automation Days (GPAD)  

August 2019: NGA Fall Conference is held in Toledo, known as "glass city," in conjunction with the Old Guard Reunion—an annual gathering of glass industry veterans 

January 2020: NGA's Annual and Fall Conferences change names to NGA Glass Conferences 

March 2020: BEC Conference goes to Nashville for the first time, marking the largest BEC Conference attendance in a decade  

March 2022: Bridging the Supply Chain was a half day of solution-sharing programming that bridged BEC Conference and GPAD 

June 2022: NGA hosts NGA Blueprint for Collaboration in conjunction with AIA'22 to discuss challenges and solutions of the future of glass in design 

August 2022: NGA announces GlassBuild America: The Glass, Window & Door Expo will head to Dallas and Orlando in 2024 and 2025, respectively. 
NGA's Events
27
Conference & events held since combination 
#FiveYearsOneVoice #NGAwithGANA
Image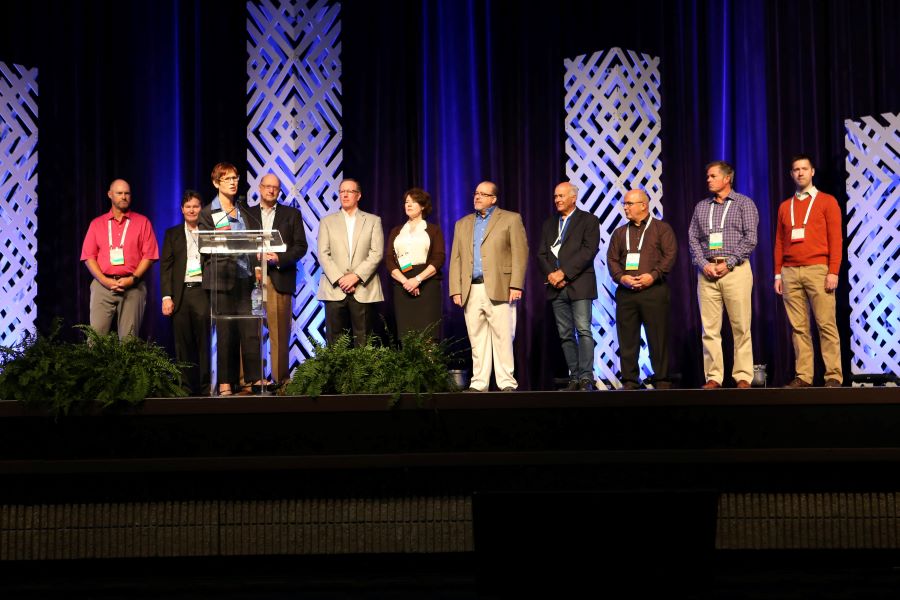 Image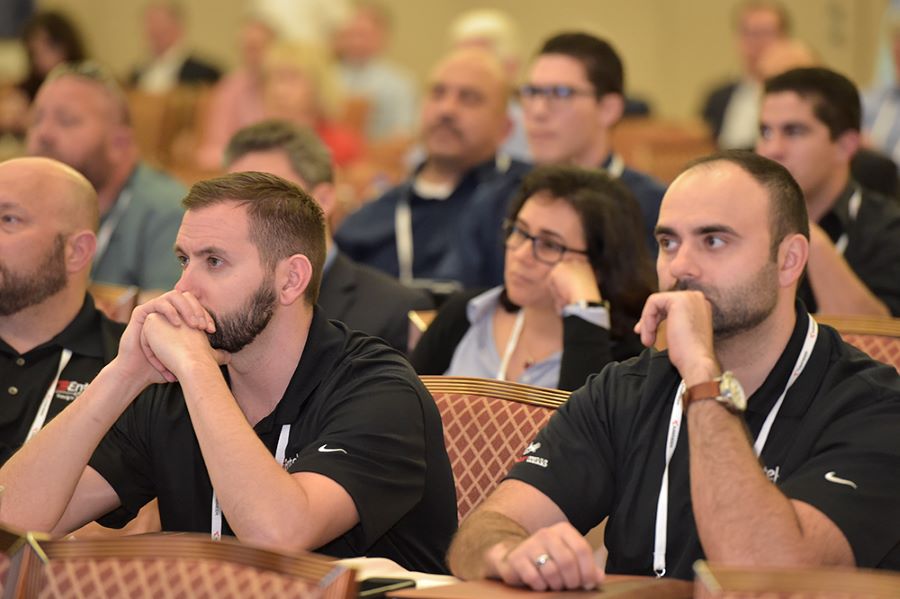 Image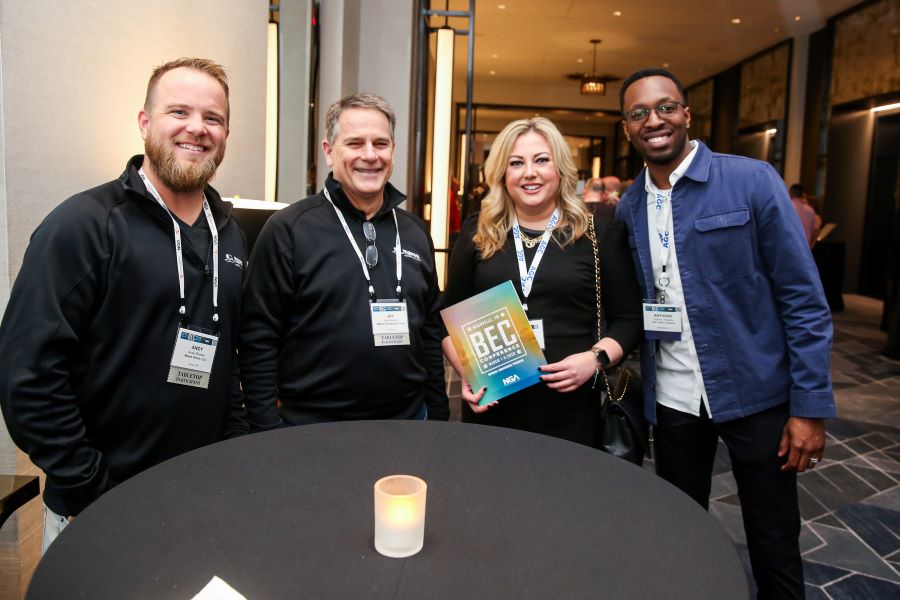 NGA's Global Alliance & Advocacy Reach
The NGA-GANA combination facilitated more robust events for the industry to educate, idea-share and network and further strengthened NGA's industry advocacy and technical resources. In addition to the BEC Conference, Glazing Executives Forum, two annual NGA Glass Conferences and GlassBuild America, NGA expanded its advocacy and reach through two initiatives in 2022.
International Year of Glass
The United Nations declared 2022 as the International Year of Glass (IYOG), which celebrated the essential role glass has and will continue to have in society. Look back at NGA's celebration of the IYOG. 
In May 2022, NGA published the Glossary of Architectural Glass & Glazing, a comprehensive list of 1,800 industry terms. To commemorate IYOG, NGA made the downloadable version free to members throughout 2022. 
NGA updated the GANA Glazing Manual, International Year of Glass Edition, in December 2022. The manual includes complete information about the primary and fabricated glass products, quality standards, design considerations, general and specific glazing guidelines, and glazing in hazardous locations. 
NGA's Committees
82
Task groups since combination 
200+
Committee volunteers
Glass & Glazing Advocacy Day 
NGA organized its inaugural Glass & Glazing Advocacy Day in March 2022 during which members gathered in Washington, D.C., to advocate and educate about glass in the built environment. 
NGA developed five downloadable advocacy one-page documents focusing on bird-friendly glazing, high-performance glazing, school security, window recyclability and registered apprenticeship programs. 
U.S. Senator Tina Smith (D-MN) cosponsored S. 791, the Federal Bird Safe Buildings Act, which would require the Federal General Services Administration to incorporate relevant features and strategies to reduce bird fatalities in newly constructed, acquired or substantially altered public buildings.  
NGA's Technical Resources
15
Manuals, books & guides
NGA's technical resources have been strengthened since the combination and include its education and training programs, technical publications, industry magazines—Glass Magazine and Window + Door—in addition to education that takes place at events. Since the combination, 14,215 of NGA's GTPs, Manuals and Guides have been downloaded/purchased. 
Design Guides: NGA has developed 3 new Design Guides.  
Manuals: NGA updated the GANA Glazing Manual, International Year of Glass Edition, in December 2022. Since the combination, NGA has also developed or updated six additional manuals: Commercial Fenestration Systems Manual, Engineering Standards Manual, Guide to the Glass and Glazing Requirements of the Model Building Codes, Heavy Glass Door Design Manual, Laminated Glazing Reference Manual, Project Managers Reference Manual. 
Glass Informational Bulletins & Glass Magazine: In addition to the technical content now available in the NGA store, Glass Magazine has featured 16 Glass Informational Bulletins in print since March 2020. 
Glass Technical Papers: NGA currently has 89 GTPs available for free download in the NGA Store. See all GTPs. 
Codes & Standards: NGA's Urmilla Sowell, Tom Culp, Thom Zaremba and Nick Resetar hold leadership positions and represent the glass and glazing industry in the International Code Council, ASHRAE 90.1, ISO International Standards Organization, PAWS: Partnership for Advanced Window Solutions, National Green Building Standard, ASTM and ASC Z97. 
Architects: NGA is an approved AIA Provider of CES credits and issued111 AIA learning units to licensed architects in 2022. NGA has hosted the Glass & Glazing Design Academy with Architectural Record four times. The first NGA Blueprint for Collaboration was held in conjunction with AIA '22 in Chicago. The private architect reception at the SkyDeck, Willis Tower, drew 60 attendees. NGA plans to host a similar event during AIA '23. 
Committees: Now streamlined into four: Advocacy, Forming (formerly GANA's Flat Glass Manufacturing Division), Fabricating (formerly its fabrication divisions—Tempering, Laminating, Insulating and Decorative) and Installing (formerly the BEC Division, together with NGA's glazing contractors and full-service glass companies).  
NGA's Education and Training
120
MyGlassClass.com courses
4,100+
MyGlassClass.com users
150
Students Enrolled in the NGA Glazier Apprentice Curriculum  
Educate and Train: NGA's MyGlassClass.com and Glazier Apprentice Curriculum meets the education and training needs of our members and stakeholders when and where they're at — whether that's at a jobsite, on the plant floor or in an office. 
Legacy GANA's popular Blueprint Reading Course was updated as the Glass and Glazing Estimating Essentials book and accompanying Codes & Estimating – Course Bundle on MyGlassClass.com. 
Online Education: NGA has a robust library of on-demand educational webinars. Learn about new technologies, building codes, fire-rated glazing, safety, energy and more. 
Image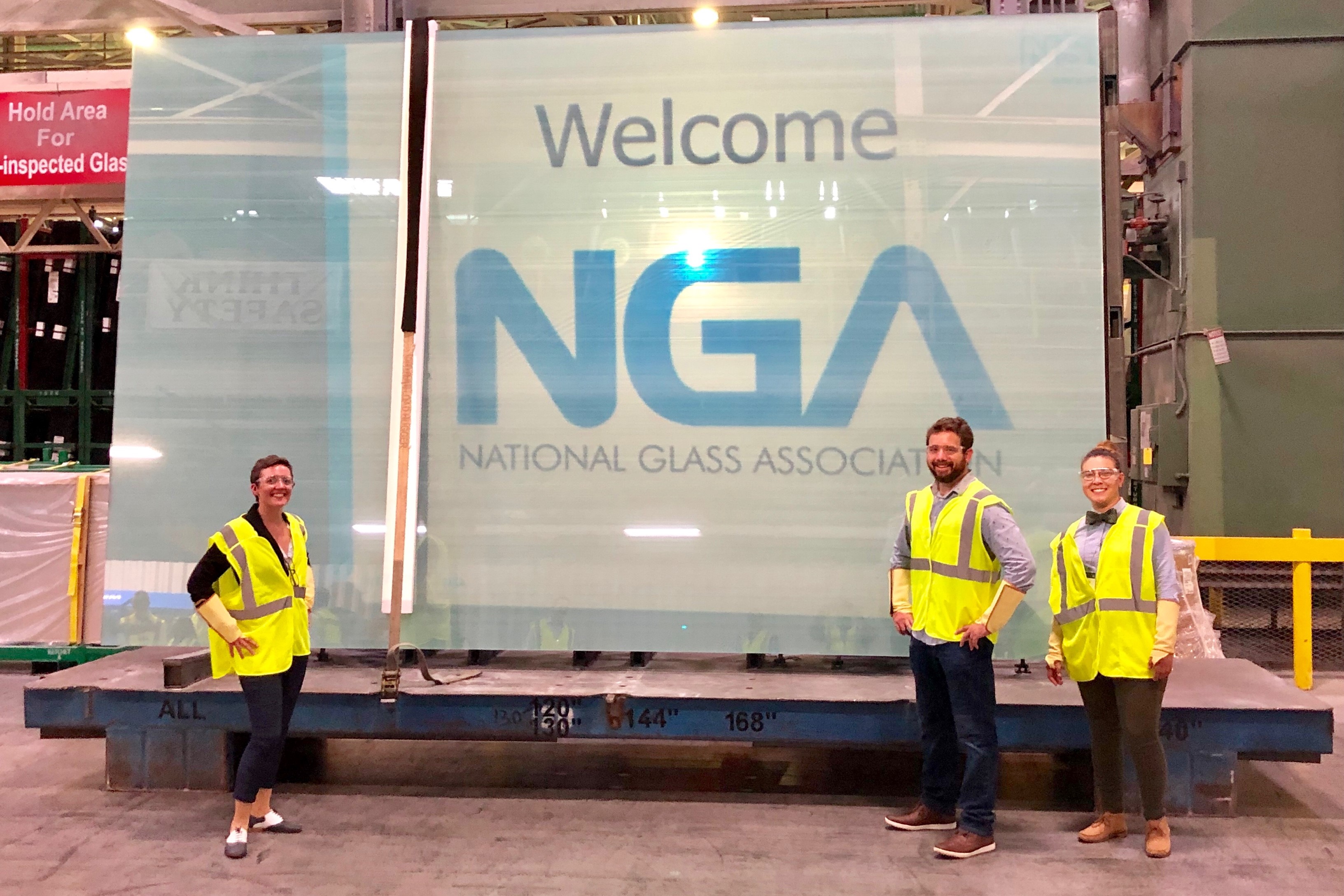 Image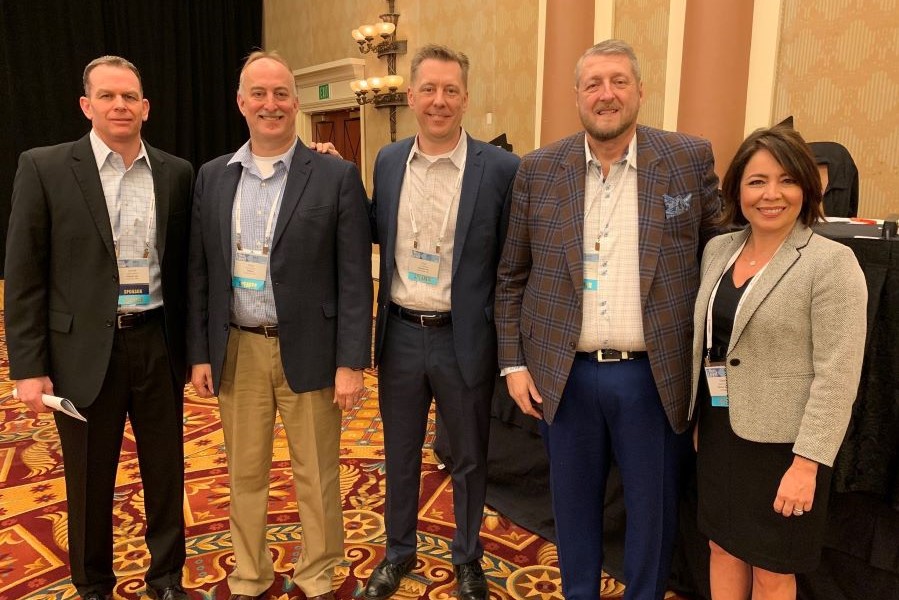 Image