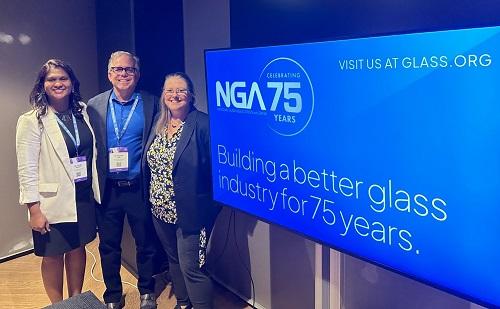 Glass Performance Days 2023 "Way to Grow" 
Glass Performance Days (GPD) was held in Tampere, Finland, June 14-16. The theme of the conference, "Way to Grow," reflects the new challenges shaping our lives and businesses as we grow. GPD brings together the entire glass industry, from researchers to architects, designers, glass producers, processors, equipment providers and end users.
NGA at GPD
NGA hosted a very interactive workshop "Sending Glass to North America? A Standards Overview" presented by Urmilla Sowell, VP of advocacy & technical services, Julia Schimmelpenningh of Eastman Chemical Company, and NGA's Energy Code Consultant Tom Culp of Birch Point Consulting.
Urmilla Sowell was pleased to have the opportunity to present "Flat glass recycling in Europe and the US: state of play and challenges for enhanced circularity" with Bertrand Cazes of Glass for Europe.
Urmilla Sowell also gave the "North American Glass and Glazing Market Trends" presentation.