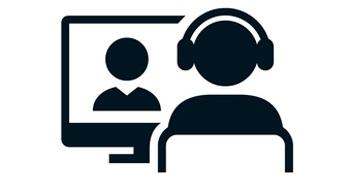 Members-Only Opportunity

Like many of us, you may suddenly find yourself working remotely and need to stay in touch with employees, customers, colleagues and family. There are many video conferencing resources currently available to help you stay connected face-to-face; some common programs being used by companies and schools are Microsoft Teams, Zoom, GoToMeeting, and RingCentral.

The NGA staff uses Microsoft Teams to stay productive and communicate with each other. NGA's IT consultant, designDATA, is providing a Microsoft Teams training webinar that is open to NGA members.

If your company is new to Teams, or exploring the option of using the platform, this webinar will walk you through the basics of how to use Teams to hold remote meetings, use the chat feature, and share files.
The live 60-minute session is being offered at the following days/times:
Friday, Mar. 27 at 1:00pm ET;
Monday, Mar. 30 at 1:00pm ET;
Tuesday, Mar. 31 at 3:30pm ET